Sample Check Splitter Application
Cross platform application tested Windows, Android, and Linux. Multi-language interfaces English, Spanish, French, Chinese, and many others are possible.
The user enters the total amount of the check. The application validates a properly formated number with up to 2 decimals. The application automatically recalculates when any user input is changed. Three standard tip percentages 10%, 15% or 20%. Also, spinner is used to obtain user input regarding number of friends to split the check total.
Multi Platform and Multi Language Interface
Multi Platform Windows, Android, Linux
Multi Language Interface for ESL Students
Fast and responsive based on C++
English: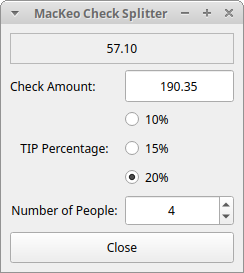 Spanish: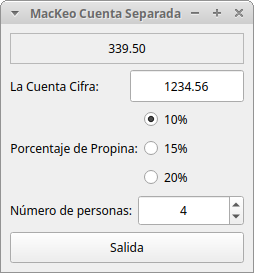 French: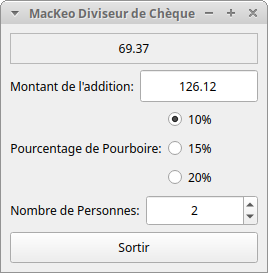 Multi-Language Interface
Cross platform Windows, Android, Linux
Many other options are available..
Send Frank an email for more information